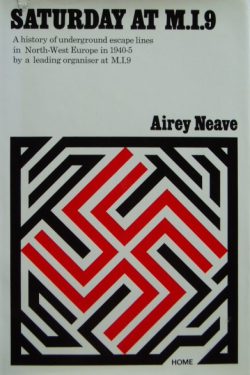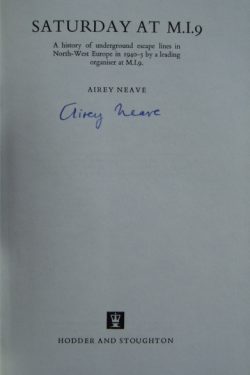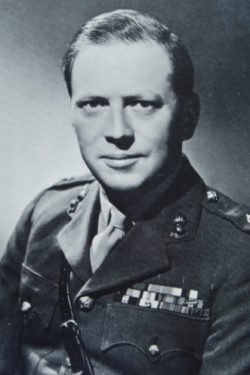 SATURDAY at M.I.9
Underground escape lines in North-West Europe in 1940-45
Signed by Lt Col Airey Neave DSO OBE MC
Sold
Signed by Airey Neave on the title page
Hodder & Stoughton First Edition, 2nd impression 1969.  327 pages and well illustrated with photographs.
Very Good condition hardback book. The dustjacket is nearly Very Good with some edge wear and closed tears and it looks smart in its protective cover.
During World War II, Neave was the first British officer to successfully escape from the German prisoner-of-war camp Oflag IV-C at Colditz Castle. He later became Conservative Member of Parliament for Abingdon. Neave was assassinated in 1979 in a car-bomb attack at the House of Commons.
After his escape and return to England, Neave became the chief organiser at M.I.9. 'Saturday' was Neave's code name.  'Saturday at M.I.9′ is the inside story of the underground escape lines in occupied North-West Europe which brought back to Britain over 4,000 Allied servicemen during World War Two.  Airey Neave gives his own unique insider account. He describes how the escape lines began in the first dark days of German occupation and how, until the end of the war, thousands of ordinary men and women made their own contribution to the Allied victory by hiding and feeding men and guiding them to safety.
This is a vivid and deeply moving account of the courage and self-sacrifice of the Resistance members across occupied Europe whose actions had an enormous impact on morale and restored trained airmen to the battle. Over 500 people were executed or died in concentration camps for this work.  This book is a testament to them.