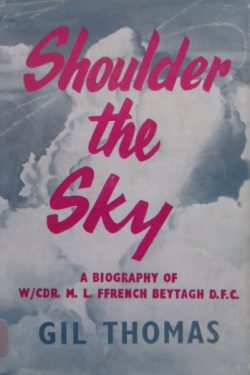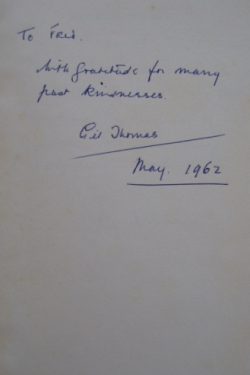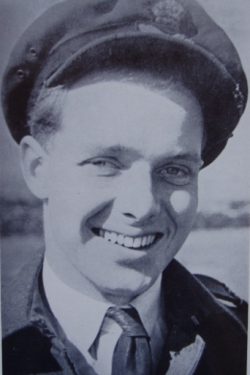 SHOULDER the SKY
A Biography of Wg Cdr Michael Leo ffrench Beytagh DFC
Signed by John Freeborn & Gil Thomas
Sold
Signed by the author, Gil Thomas on the front end paper and by
Wing Commander John Freeborn DFC* on the half title page
Thomas: 'With Gratitude for many past kindnesses, May 1962'
Freeborn: 'How pleased I was to read about Mike Beytagh, squadron commander of 602 Squadron.  We spent many happy hours together'
Arthur Barker First edition 1959.  191 pages and well illustrated with photos.
Very Good condition hardback book with a  Very Good condition dustjacket. A very pleasing copy of this scarce book.
Mike Beytagh was a most unusual character. Fair haired and blue eyed, he was a fighting Irishman, full of blarney and courage, selfish, self centred, yet capable of extreme generosity; loved and hated he overcame tremendous early hazards to become a fighter pilot and war hero.
After an unusual childhood Mike joined the RAF in 1936.  He fought in the Battle of Britain with 73 Squadron and moved with the squadron to fight in the Western Desert. In January 1943 he was appointed CO of the famous 602 Squadron where one of his colleagues was John Freeborn – see picture below.  Another great RAF friend was Jas Storrar who features prominently in this book.
An interesting Battle of Britain signed book.
Click any picture to enter gallery…..