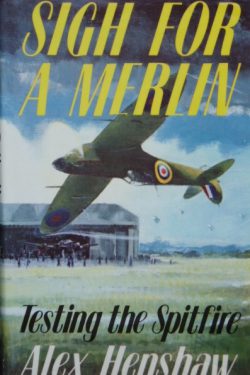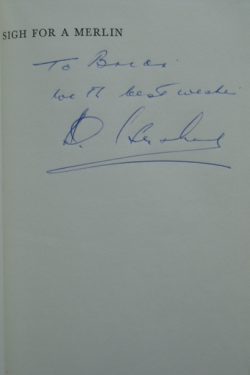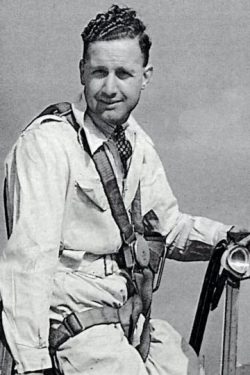 SIGH for a MERLIN
Testing the Spitfire
Signed by Alex Henshaw
Inscribed & signed on the half title page by
Alex Henshaw
John Murray First edition, reprint 1979.   210 pages plus photographs.
Near Fine condition hardback book in blue boards, with gilt titles on the spine and photographic endpapers. Internally it is clean, bright and tight. The unclipped dust jacket is in Very Good condition. There is a small neat note on the reverse of the half title:  'Coningsby July 21st 1979' which is likely to be where and when the book was signed.
Famous for his pre-war record breaking aviation exploits, Alex Henshaw spent the early days of World War II at Eastleigh testing the immortal Spitfire fighter with Jeffrey Quill before being appointed Chief Test Pilot at Supermarine's new factory at Castle Bromwich.
Thousands of Spitfires were tested and manufactured at this site throughout the war, by the end of which 37,000 test flights had been made with Alex Henshaw flying an estimated ten percent of all Spitfires ever built. Often landing without aids of any kind, his breath-taking aerobatic style and complete mastery of the aircraft were to save his life on several occasions. 

A decent signed copy of one of the classic books on the Spitfire which is essential reading for any enthusiast.