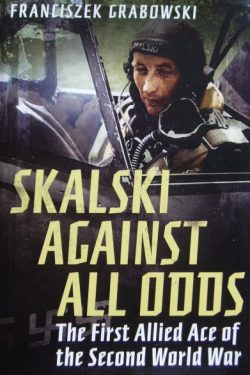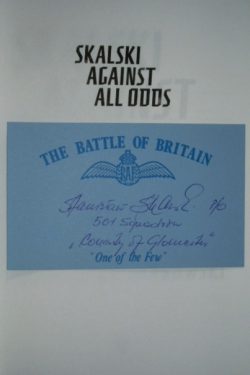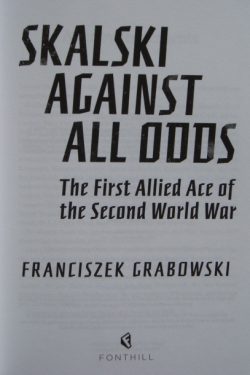 SKALSKI ~ Against All Odds
The First Allied Ace of the Second World War
Signed by Stanislaw Skalski
Sold
Card signed by Stanislaw Skalski laid into the book 
Fonthill Media First edition 2017. 207 pages and well illustrated with photographs.
New hardback book and dustjacket. Mint condition.  
General Stanislaw Skalski, VM (Polish Silver Cross) & Bar, KW (Polish Cross of Valour) & 3 Bars, DSO, DFC & 2 Bars was not only the first Allied ace of WWII but was also the leading Polish Air Ace and one of the renowned Polish fighter pilots in the Battle of Britain.
Skalski  served from the first day of the Second World War, becoming the first ace of the conflict, and continued his service through the Battle of Britain, Channel offensive, Tunisian & Italian campaigns and the Normandy landings. He finished the war on staff positions.
Returning to communist Poland, he was duly arrested on charges of spying on behalf of Great Britain, and sentenced to death. He was not executed, and after spending eight years in prison, he rejoined the service to fly MiG-15 jet fighters. Following retirement, he was involved in popularising aviation as well as in politics. General Skalski passed away in 2004.
The author has used previously unpublished documents, photos and collected personal anecdotes to provide an accurate and gripping account of the life of this indomitable and courageous airman.
On the signed card Skalski has used his rank at the time of the Battle of Britain (P/O) and his operational Squadron, 501 "County of Gloucester".   It is loose in the book.