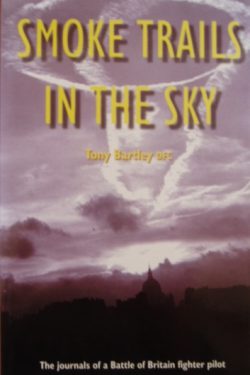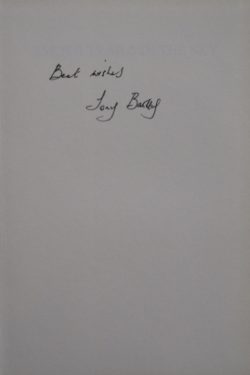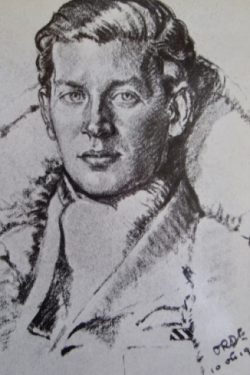 SMOKE TRAILS in the SKY
By Squadron Leader Tony Bartley DFC
Signed by Tony Bartley
Signed by Tony Bartley on the front end paper
'Best wishes Tony Bartley'
Crecy revised edition 1997.   208 pages and well illustrated with photos.
Fine condition hardback book in a fine condition dustjacket. Clean bright and tight. As new.
Tony Bartley epitomised the young, dashing RAF fighter pilot of the Battle of Britain. He learned to fly in 1938 and joined the RAF the following year first being posted to 92 Squadron, flying Spitfires. He was credited with 8 victories during the Dunkirk evacuation and the Battle of Britain before joining 74 Squadron as a flight commander in March 1941. 
He spent a rest period as a flying instructor and then as a production test pilot at Vickers Supermarine before returning to operations in February 1942 as a flight commander with 65 Squadron and then in May he became the Squadron's CO. The following August he was appointed to command 111 Squadron in North Africa and he returned to the UK in January 1943 after the end of his tour and flew with the Americans over the D-Day landings.  After the war he married the famous actress Deborah Kerr and lived in Eire until his death in 2001.
A fabulous signed book giving another fascinating insight into the famous 92 Squadron through the eyes of one of its most extrovert characters.