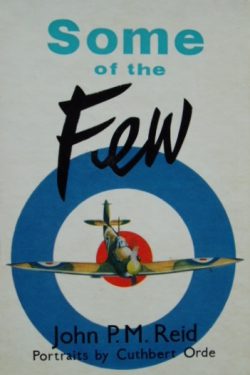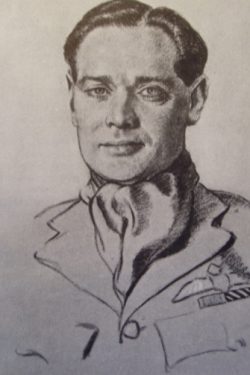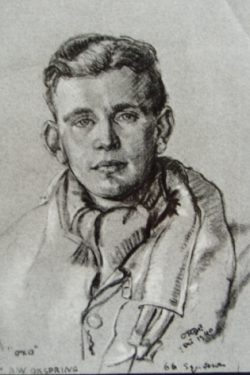 SOME of the FEW
Portraits by Cuthbert Orde
Published by Macdonald & Co 1960. 25 pencil portraits and biographical notes
Very Good condition.  Hardcover, laminated, with 60 pages. Clean and tight.
In 1940 Cuthbert Orde was commissioned by the Air Council to portray 150 members of Fighter Command engaged in the Battle of Britain.  His success in capturing the spirit and character of these men is self evident.  Some of the faces are well known, others are perhaps remembered only by a few within the family of Fighter Command. Altogether a splendid little book.
Portraits include: Aitken, Bader, Broadhurst, Cunningham, Dundas, Deere, Edge, Hope, Johnson, Malan, Oxspring, Peel, Stanford Tuck, Townsend, Urbanowicz, Churchill, Park and Leigh Mallory.