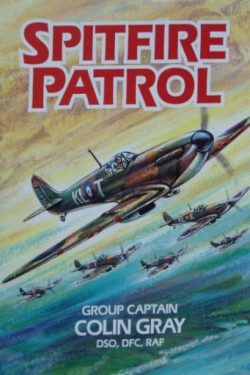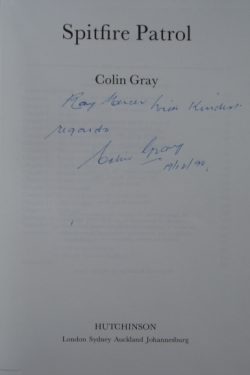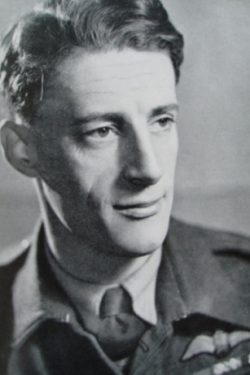 SPITFIRE PATROL
The story of New Zealand's Top Scoring Fighter Ace of World War II
Signed by Group Captain Colin Gray DSO DFC
Sold
 

Inscribed, signed and dated by Colin Gray




19/12/90




Plus accompanying hand written and signed letter with the same date



Published by Hutchinson. First edition 1990.  166 pages plus photographs
Fine condition hardback book and dustjacket. Clean, tight and bright. A superb copy.
This is the autobiography of Colin Gray, a tough New Zealand fighter ace who fought with 54 Squadron during the Battle of Britain, flew sweeps over France then was posted to North Africa and  took part in operations over Tunisia and Sicily before returning to the UK commanding a Spitfire Wing.  He was the top scoring NZ fighter Pilot with more than 27 victories.
An excellent copy of an extremely scarce signed Battle of Britain memoir.