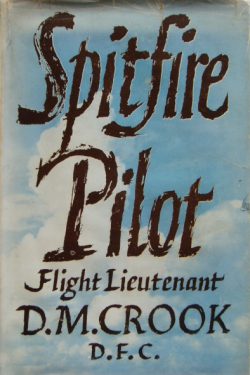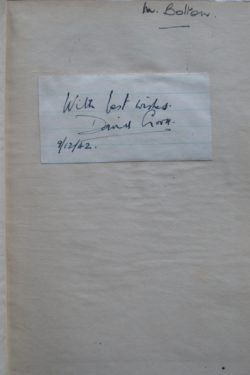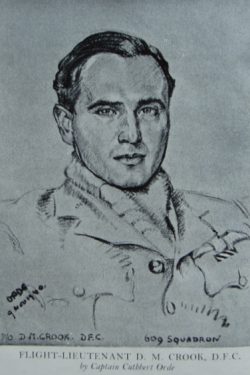 SPITFIRE PILOT
A Contemporary Account of the Battle of Britain
Signed by Flight Lieutenant David Crook DFC
Paper signed by Flight Lieutenant David Crook DFC
on the front end paper
'With best wishes'
 dated 9/12/42
Published by Faber and Faber.  First edition, 2nd impression July 1942
In Near Fine condition despite the age of book and wartime paper standards. It has a Very Good, bright dust jacket which is smart in a protective cover. A really nice copy of this classic book.
David Crook, a pre-war Auxiliary, recounts his experiences flying with 609 (West Riding) Squadron in 1940 and '41. During his first tour, with which this book deals, he was credited with 7 victories. Apparently, most of the book was written while waiting at 'readiness'.  After being rested he returned to operations and brought his score to 12½. He was listed as Missing In Action on 18 December 1944 aged 30 whilst on a high level photographic sortie.
One of the most collectable Battle of Britain memoirs, and this is a particularly well preserved copy with an excellent, bold, rare David Crook signature.