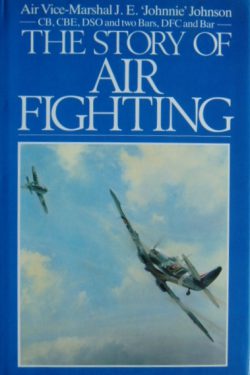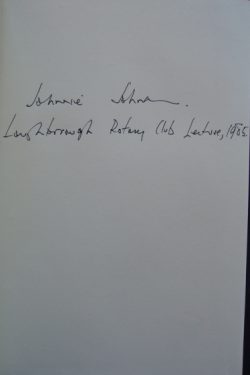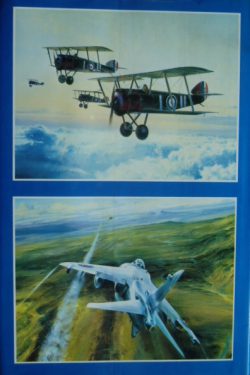 The STORY of AIR FIGHTING
By Air Vice-Marshal JE 'Johnnie' Johnson DSO**DFC*
Signed by Johnnie Johnson
Signed on the front end paper by
Johnnie Johnson
Loughborough Rotary Club Lecture 1985 

Hutchinson Revised and enlarged edition 1985.  306 pages plus 20 pages of photographs
Fine Condition book in blue boards with silver gilt titles and Fine condition dustjacket.
Highly acclaimed as 'Full Circle' when first published in 1964, this updated version is an outstanding history of aerial strategy, tactics and fighting in the air from WW1 to the Falklands.
As top scoring allied fighter pilot of WW2 Johnnie Johnson was supremely qualified to write this fascinating and authoritative book.
A superb copy of this book with a very collectable signature.