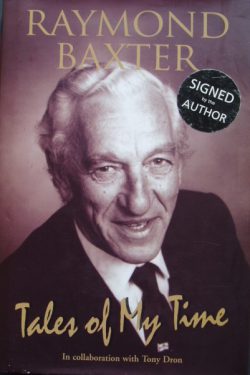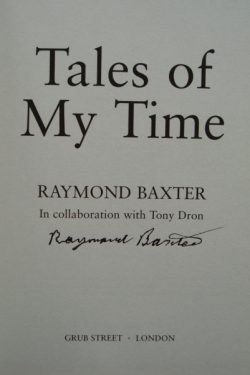 TALES of my TIME
The autobiography of Raymond Baxter
Signed by Raymond Baxter
Sold
Signed by Raymond Baxter on the title page
Grub Street First Edition 2005. 254 pages and well illustrated with photographs
Fine condition hardback book and dustjacket.
Raymond Baxter, WW2 fighter pilot, post-war radio and TV commentator at major events from motor races to great State occasions, was later the famous presenter of television's 'Tomorrow's World'. Here he tells his action-packed life story with a wry and amusing eye. 
The voice that defined an era for so many British people of a certain age.
This book is listed on ACE.  To purchase, please contact Spitfire Books