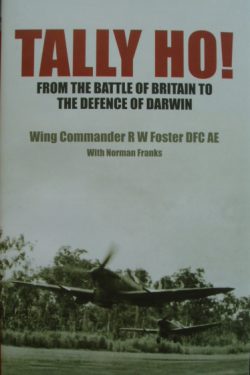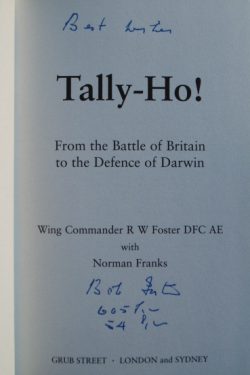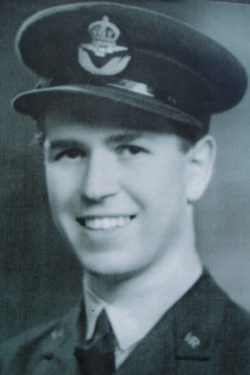 TALLY HO!
From the Battle of Britain to the defence of Darwin
Signed by Wing Commander Bob Foster DFC
Signed on the title page by
Wing Commander Bob Foster DFC
605 Sqn
54 sqn
Grub Street First edition 2008.   216 pages with plenty of photographs.
Very Fine condition hardback book and dustjacket. As new and unread.
Wing Commander Bob Foster was a genial and popular figure at Battle of Britain veteran events and this is a very readable account of his flying experiences which began shortly before WWII. He flew Hurricanes with 605 Squadron in the thick of the Battle (and the story of one of his aircraft is told in Peter Vacher's book 'Hurricane R4118').  After the Battle he became an instructor and was then posted to fly Spitfires with 54 Squadron which was sent out to Australia to help defend Darwin from the Japanese.
His memoir is an entertaining collection of stories and reminiscences of two distinct areas of WWII which also shows how luck often shaped the lives of the fighter pilots involved.
A very smart signed copy of this Battle of Britain memoir.