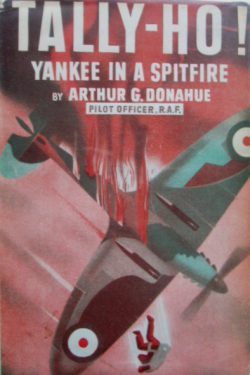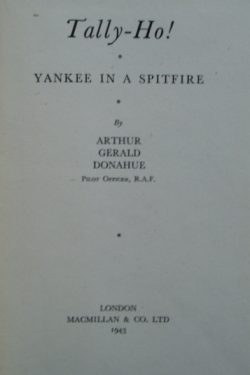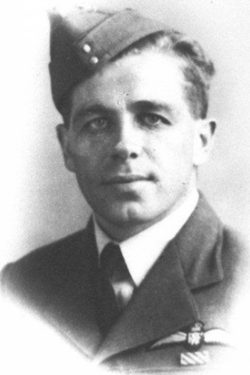 TALLY-HO!
Yankee in a Spitfire
Flight Lieutenant Arthur Donahue DFC
Sold
Macmillan First edition 1942.             
A Very Good condition copy of this scarce book; clean and bright with a solid binding. The original  colourful dustjacket is bright and in remarkably good condition for its 75 years. It is now protected with a clear cover.
Arthur "Art" Donahue was the very first American who volunteered to join the Royal Air Force in the early days of the Second World War. Flying a Spitfire in the Battle of Britain, first with 64 Squadron, then with the newly formed 71 'Eagle' Squadron, he became the first American fighter pilot to fly in action in the Second World War, he was the first U.S. pilot to shoot down a German aircraft, as well as being the first American pilot to be shot down in combat during the war. He was also the first and one of only two of the early American pilots to be awarded the British DFC.
After a tour in the Far East,  Donahue returned to Britain and was killed in action on 11 September 1942, while a member of No 91 Squadron. Attempting to intercept a Ju 88, his plane was hit by return fire which crippled his engine and forced him to ditch in the English Channel. His body was never found. Donahue once wrote in a letter to his parents, "My life may not be long, but it will be wide." He is commemorated on the RAF Memorial at Runnymede.
This book complete with dustjacket is very hard to find and deserves a place on any Battle of Britain bookshelf.