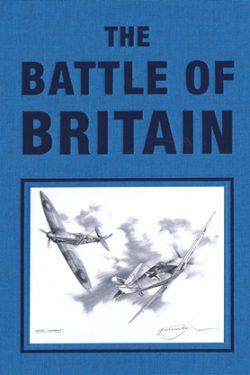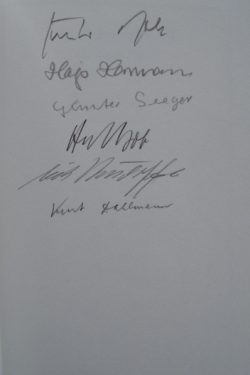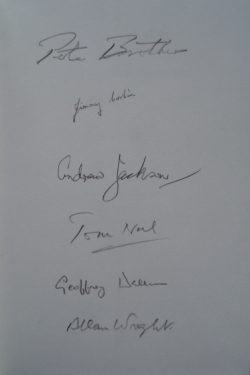 The BATTLE of BRITAIN
Limited Collector's Edition of 250
Signed by Luftwaffe & RAF Pilots
Sold
Battle of Britain 80th Anniversary  1940 ~ 2020
Special limited collector's edition of 250 copies signed by the author
and featuring the signatures and biographies of six RAF and six Luftwaffe aircrew
who took part in the Battle of Britain
Bantam Press First edition 2010. 677 pages and well illustrated with photos and diagrams.
New hardback book in blue cloth covers with embossed titles and set in pencil drawing by Nicolas Trudgian. It comes in a slipcase, also decorated with Nic Trudgian drawings.  A sumptuous book in all respects.
The Battle of Britain: Five Months That Changed History: May ~ October 1940
The Battle of Britain was a crucial turning point in the history of the Second World War and popular British historian James Holland has written a very readable account of this battle based on extensive new research from around the world including thousands of new interviews with people on both sides of the fighting.  James Holland's 'The Battle of Britain' paints a complete picture of that extraordinary summer – a time in which the fate of the world truly hung by a thread.
A fabulous book with an excellent set of signatures.
Click any picture to enter gallery…..