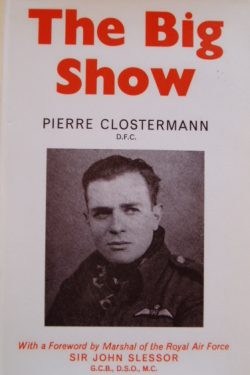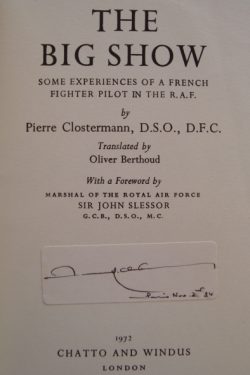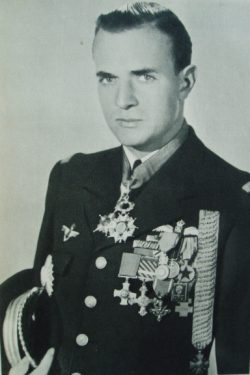 The BIG SHOW
Some experiences of a French fighter pilot in the RAF
Signed by Pierre Clostermann DFC*
Label signed by

Pierre Clostermann on the title page
Pierre Clostermann
Paris,  Nov 2 '84
Chatto & Windus. 10th impression 1972.
A Fine condition hardback book and Fine condition clipped dustjacket. Clean, tight and bright. The book feels unread.  The only blemish is a faint crease to the front end paper.
Originally published in 1951, this is a magnificent pilot memoir based on a diary Clostermann kept throughout his war and has rightly become one of the classic accounts of the air war. Pierre Clostermann flew Spitfires and Tempests and survived over 420 operational sorties to become one of France's top aces, a politician and her most highly decorated citizen.   
A smart book with a highly collectable signature.