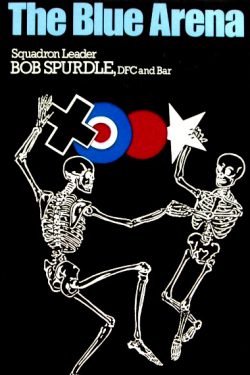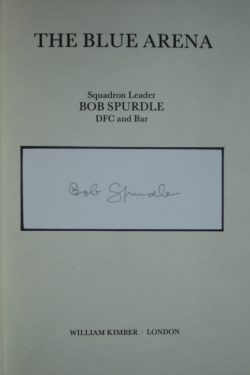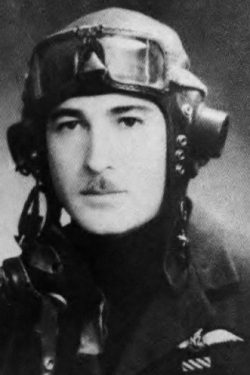 The BLUE ARENA
A New Zealand Fighter Pilot's Story
Signed by Squadron Leader Bob Spurdle DFC*
Bookplate signed by

Bob Spurdle in pencil on the title page
William Kimber First edition 1986. 250 pages plus photographs
Fine condition hard back book and dustjacket. Clean, tight and bright.
New Zealander Bob Spurdle's operational career began as a Spitfire pilot with Sailor Malan's 74 Squadron at the height of the Battle of Britain. He was involved in some of the deadliest fighting and his book gives an interesting perspective on some of the relationships and rivalries that existed within the squadron.
He also flew Hurricanes with the Merchant Ship Fighter Unit and then flew P-40s against the Japanese in the Pacific. He later returned to Europe to take command of 80 Squadron, flying the mighty Tempest.
One of the more scarce Kimber Battle of Britain memoirs and this is a super condition copy with a neat mounted signature.
This book is listed on ACE.  Please contact Spitfire Books to purchase or for more information