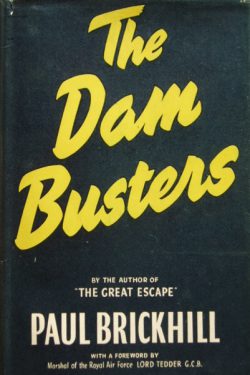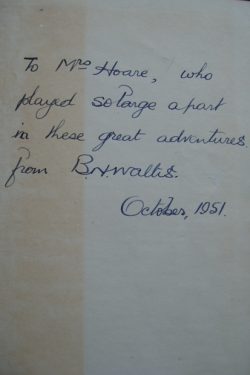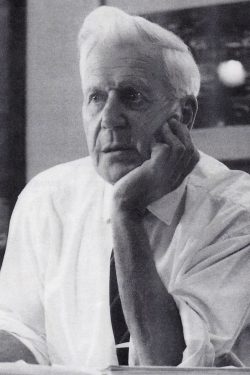 The DAM BUSTERS
by Paul Brickhill
Signed by Sir Barnes Wallis
Price: Serious offers invited until 31st August 2020
AUGUST     ~    *BOOK OF THE MONTH*
There are some aviation books that are so rare and highly sought after by collectors
from all over the world that it would be unfair to sell such a book on a 'first come' basis. 
Therefore, each calendar month, Spitfire Books is offering a rare book for sale
and invites collectors to submit a 'best offer' during the month by email or telephone
---
Inscribed, signed and dated on the front end paper by Sir Barnes Wallis
'To Mrs Hoare, who played so large
a part in these great adventures, from
B.N. Wallis
October 1951'
Mrs Elsa Hoare was Barnes Wallis's secretary for many years including the 'bouncing bomb' period
Evans First Edition, first Impression 1951.  263 pages and well illustrated with photographs, diagrams and maps.
Very Good condition hardback book.  It is clean with a sturdy binding and a little tanning to the front and back end papers.   The dustjacket is nearly Very Good, unclipped with some edgewear and internal repairs but it looks very smart in its protective cover.
This is one of the most famous books to come out of WWII, telling the story of Barnes Wallis's novel idea and his dogged persistence which led to the formation of 617 Squadron, originally for just one special job but that epic affair made the RAF's newest squadron also its finest, the 'special duties squadron'.  They were unique; a chosen band of skilful volunteers, using special weapons doing unusual and perilous tasks and winning 2 VCs and over 150 other decorations – this is their story told in intimate detail by Paul Brickhill who had already written the best seller 'The Great Escape' and was to complete his epic WWII trilogy with 'Reach For The Sky'.
Without Barnes Wallis, there would have been no Dam Busters which makes this an exceptionally collectable signed copy of this classic book.