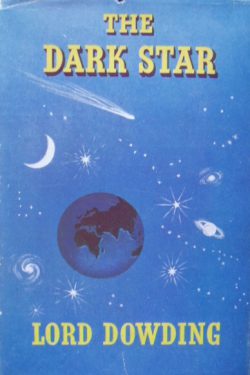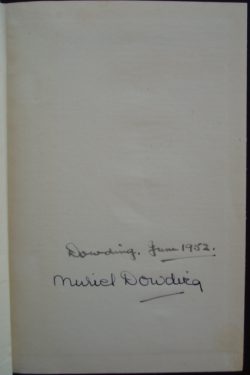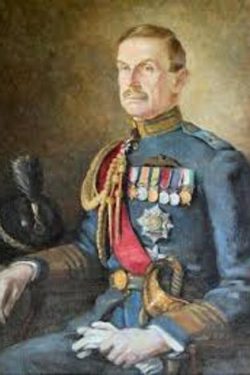 The DARK STAR
The man who led Fighter Command during the Battle of Britain puts the case for spiritualism
Signed by Air Chief Marshal Lord Dowding
Price: Serious offers invited until 30th September 2020
SEPTEMBER ~ *BOOK OF THE MONTH*
There are some aviation books that are so rare and highly sought after by collectors
from all over the world that it would be unfair to sell such a book on a 'first come' basis.
Therefore, each calendar month, Spitfire Books is offering a rare book for sale
and invites collectors to submit a 'best offer' during the month by email or telephone
---
Signed and dated on the front end paper in ink by
Lord Dowding


 Lady Muriel Dowding
June 1952
Museum Press. First edition, first impression 1951.  Octavo. 283 pages, blue cloth lettered in gilt on the spine.
Fine condition hardback book in a Very Good+ condition unclipped example of the very scarce dustjacket. 
Air Chief Marshal Hugh Dowding, 1st Baron Dowding of Bentley Priory, (1882-1970), was Commander-in-Chief of Fighter Command during the Battle of Britain. During the war years Dowding became actively interested in spiritualism, both as a writer and speaker, and published several books on psychic phenomena including: "Many Mansions" (1943) and "Lychgate" (1945). "The Dark Star" is effectively a collection of essays and reminiscences on diverse subjects which sum up and expand on the author's experiences on such subjects as reincarnation, spiritualism and the astral plane.
From the jacket: "The author presents the subject attractively in a vigorous and fluent style which challenges the imagination and is a record of personal experience and a sober and critical attempt to shed light in dark places."
An interesting book written by a man of science and pragmatism who had the courage to publicly express his convictions. A true first edition of this scarce volume, signed by Lord Dowding himself, is a fantastic, collectable book.
In addition, the large clear space above Dowding's signature would lend itself to a pencil Remarque to create an exceptional collectable piece.  Dowding signatures rarely come better than this.
Click a picture to enter the gallery….