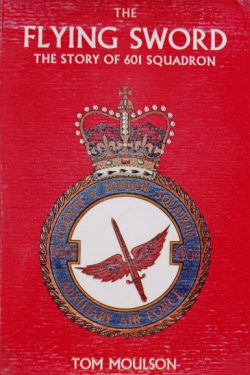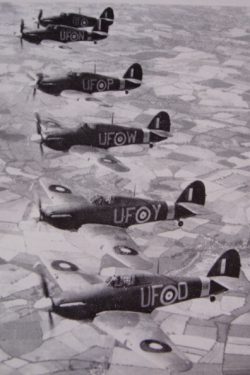 The FLYING SWORD ~ 601 Squadron
The story of 601 (County of London) Squadron
Macdonald First edition 1964.  184 pages and well illustrated with photographs.
Very Good condition hardback book in red boards with a Very Good condition, clipped dustjacket.  Clean, tight and bright. This is a very nice copy of this scarce squadron history.
Its emblem was a Flying Sword but people knew it as 'The Millionaires Squadron'  From its origins in the Thirties with playboy pilots to its contributions to the Battles of Britain, Malta and in North Africa and Italy, the squadron has had a colourful history, related here by the author who was a pilot on the squadron from 1950-57.
A very nice copy of this excellent, scarce squadron history, ideal for adding signatures of 601 Squadron Battle of Britain pilots.