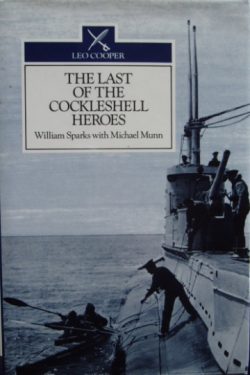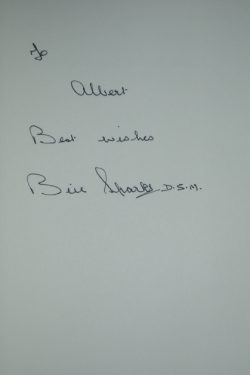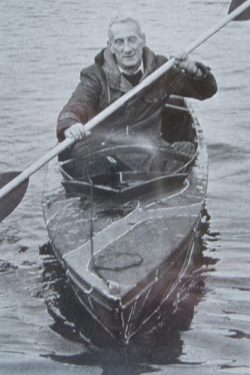 The LAST of the COCKLESHELL HEROES
By William Sparks DSM
Signed by Bill Sparks
Sold
Signed on the front end paper by
William Sparks DSM
Leo Cooper First Edition 1992.  152 pages and well illustrated with photos.
Fine condition hardback book and Fine condition dustjacket. Clean, bright and tight. A pleasing copy.
OK. So this is not an aviation book, however it is the incredible true story of one of the most audacious exploits of WWII. Winston Churchill believed the mission shortened the Second World War by six months and Admiral Louis Mountbatten, the commander of Combined Operations, deemed the raid "the most courageous and imaginative of all the raids ever carried out by the men of Combined Operations".
The leader of the team was 'Blondie' Hasler who was one of the only two survivors and was recommended for a VC but was deemed to be ineligible so was awarded a DSO instead.  He went on to found the SBS and became a noted single handed trans-Atlantic yacht racer after the war.
The other survivor was Bill Sparks and this is his story of the commando training leading up to the raid, the attack itself and then his remarkable escape with 'Blondie' across German occupied Europe which took nearly 3 months.  An incredible, thrilling and daring tale of courage, danger and survival.
An outstanding collectable signed WWII book commemorating 'This brilliant little operation' (Lord Mountbatten).