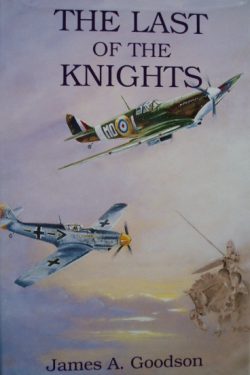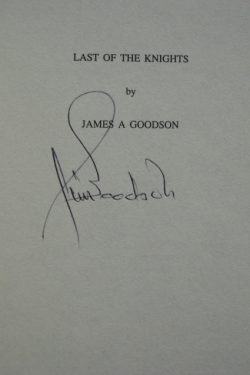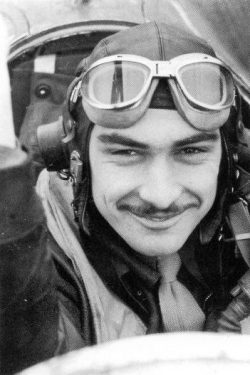 The LAST of the KNIGHTS
The sequel to 'Tumult in the Clouds'
Signed by Lt Col James Goodson
Signed by James Goodson on the title page
Harrop Press First edition 1990. 192 pages and well illustrated with photographs
Fine condition hardback book and dustjacket. Clean tight and unmarked. A superb copy.
James Goodson was one of the first US volunteers to join the RAF Eagle Squadrons and he flew in continuous combat in Hurricanes and Spitfires before transferring to the US 4th Fighter Group flying Thunderbolts and Mustangs.  He was credited with 32 enemy aircraft before being shot down himself and his personal story has been told in 'Tumult in the Clouds' and 'Last of the Knights'.
After being shot down over Germany, Goodson was captured and condemned to death by the Gestapo. He managed to talk his way out of it and was sent to Stalag Luft III.   This is the continuing account of his incredible adventures, his escape and some post war experiences and exciting combat reminiscences.
A fascinating and very readable book by one of the most successful and colourful characters in the USAAF.