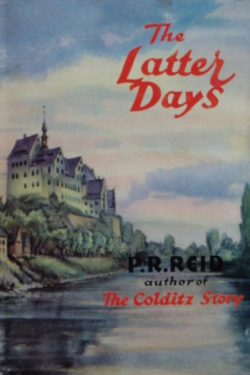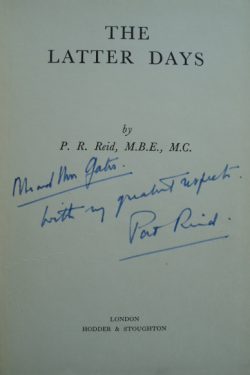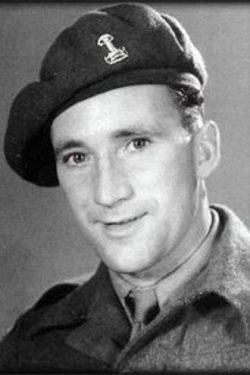 COLDITZ ~ The LATTER DAYS
Continues the story of Colditz Castle 1942 ~1945
Signed by Major Pat Reid MBE MC
Signed by Major Pat Reid on the Title Page
'With my greatest respects'
Hodder & Stoughton First edition first impression 1953. 288 pages plus illustrations, maps and appendix
Very Good condition hardback book with a VG dustjacket which is lightly edge-worn but looks smart in its protective cover.  A super copy.
Pat Reid's first book, 'The Colditz Story' told of the early escapes culminating in the author's successful home run in 1942.  This carefully researched sequel continues the tales of escape attempts, life in the castle, the colourful characters, incredible undertakings such as the Colditz Glider and finally, liberation.
As the war continued, it was harder to escape, punishments were more severe, rations were cut but the pool of escaping talent increased as it became 'the bad boys camp' and morale remained high.  Nevertheless, it was indeed 'the tougher half' for those who had been there since 1940.
A scarce and highly collectable book and signature.