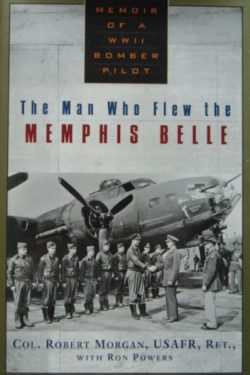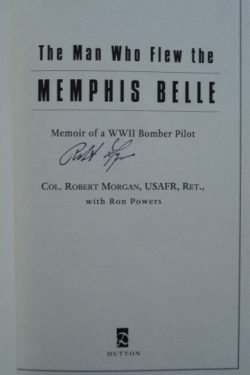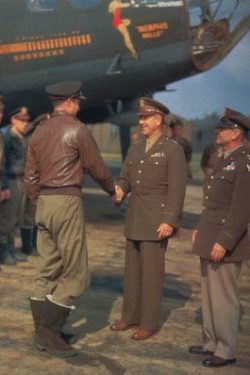 The MAN WHO FLEW 'The MEMPHIS BELLE'
The Memoir of a WWII Bomber Pilot
Signed by Colonel Robert Morgan
Signed by Robert Morgan on the title page
Dutton First edition 2001     388 pages with lots of photographs
Very Fine condition hardback book and dustjacket. Clean, bright, tight and unread. Practically as new.
From the dustjacket:
High-spirited Robert Morgan was transformed from a fast-living, privileged playboy who grew up hobnobbing with the Vanderbilts into a steel-nerved pilot forged in the cauldron of World War II's most dangerous and desperate aerial encounters. He was the first Eighth Air Force pilot to survive 25 daylight missions over the flak and enemy fighter filled skies of Europe and return to the US.  Morgan and his B-17 (named in honour of his girlfriend) were made famous by Hollywood film director William Wyler as the subject of his now legendary documentary 'The Memphis Belle'.
"As the most celebrated American bomber pilot of WWII, Robert Morgan has a remarkable story to tell and he tells it candidly and lucidly in amazingly-recalled detail".   Brig. General Henry C Huglin USAF