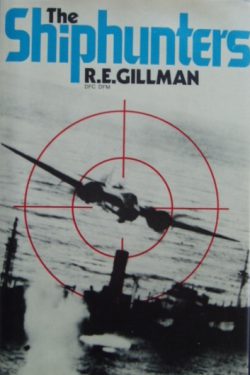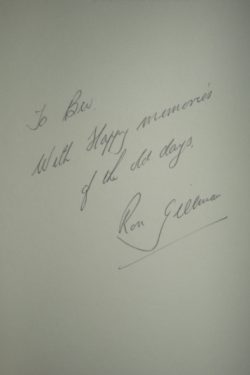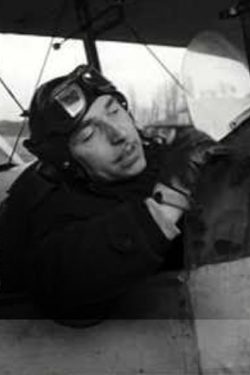 The SHIPHUNTERS
By Captain Ronald Gillman DFC DFM
Signed by Captain Ron Gillman DFC DFM
Sold
Inscribed and signed by Ron Gillman
'With happy memories of the old days' 
John Murray First Edition 1976.  240 pages and well illustrated with photographs
Fine condition hardback book. Clean, tight and unmarked.  It has a Fine condition dustjacket and looks and feels very smart in its protective wrapper. A super copy.
Ronald Gillman (1921 – 1988) was an outstanding pilot who survived perilous low-level anti-shipping strikes in Blenheims based in beleaguered Malta and post-war served 26 years as a senior captain with BEA.
This book describes his operations from Malta attacking Rommel's supply lines and as well as excellent, action packed flying descriptions, the author manages to evoke the whole front line way of life where deeds of heroism alternated with the search for off duty relaxation on an island under frequent German attack.
'Rommel was desperate for the oil in those tankers. Our squadron had to find and destroy them – it was like attacking hornets' nests.'
A nice signed copy of a very well written and entertaining aviation memoir concerned with operations from Malta.