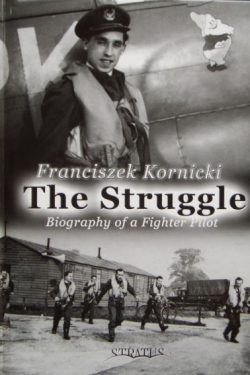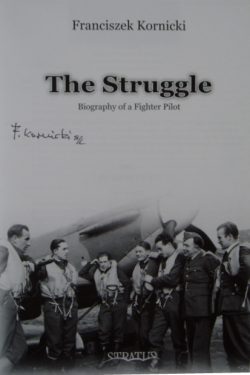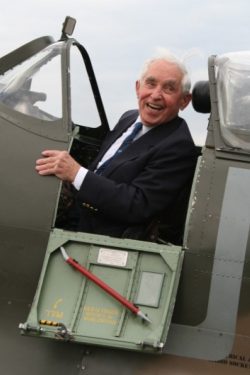 The STRUGGLE
The autobiography of a Polish Fighter Pilot
Signed by Squadron Leader Franciszek Kornicki
Signed by Franciszek Kornicki on the title page
Stratus Poland First edition 2008.  224 pages and well illustrated with photographs.
Mint condition hardback book with pictorial laminated covers as published. New and unread. 
This is the autobiography of Squadron Leader Franciszek Kornicki, who recently died aged 100. He was the last surviving Polish fighter pilot to command a squadron during the Second World War.
In September 1939, Poland was invaded by both Hitler's Germany and Stalin's Russia, and the Polish Kornicki found himself flying an outdated PZL P.7 fighter in a losing battle. Undaunted by the collapse of Poland's defences, he, like thousands of other servicemen, made his way to Britain to continue fighting. His ability as a pilot and quiet authority were noticed and, in February 1943, he took command of 308 Squadron which operated Spitfire Vbs. He was, at 26, the youngest squadron commander in the Polish Air Force.
Later after commanding 317 Squadron and surviving more than three years in the front line, Franciszek became a staff officer in 1944. After the war, Poland was controlled by Stalin's communists, so he decided to remain in exile and joined the RAF; serving as an officer for over 20 years. Franciszek Kornicki was an active member of the Polish community in Britain, the Polish Air Force Association in particular. In December 2016, he celebrated his 100th birthday and died in November 2017.