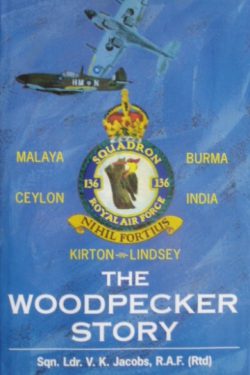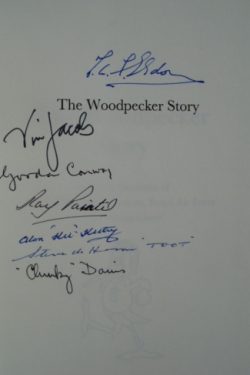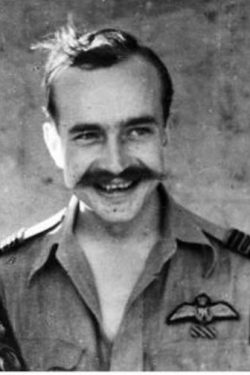 The WOODPECKER STORY ~ 136 Squadron
A History of 136 Squadron Royal Air Force
Signed by Battle of Britain Pilot Wg Cdr TAF Elsdon & Squadron Pilots
By Squadron Leader V.K. Jacobs with a foreword by Group Captain Frank Carey
Signed on the half title page by 5 pilots and 2 groundcrew who served with 136 S

quadron
Wg Cdr TAF Elsdon DFC  (7 victories) First CO and 'Chief Woodpecker'
Sqn Ldr VK Jacobs Founder member and author
Sqn Ldr Gordon Conway DFC (7 victories)
Sqn Ldr Alan Kitley Founder member and later CO
Flt Sgt FWT ' Chunky' Davies
Steve 'Toot' Horn


Ray Painter
Published by The Pentland Press. First edition 1994.  260 pages with plenty of photographs, illustrations and press cuttings.
Fine condition hardback book and fine condition dustjacket. As new
This is the history of the famous 136 Squadron known as, 'The Woodpeckers', from its formation at Kirton-in-Lindsey in 1941 under the command of Battle of Britain pilot Sqn Ldr TAF Elsdon through its posting to the Far East theatre where it served with distinction for 4 years until it was disbanded in May 1946.
In its short life span, The Woodpecker Squadron became the highest scoring squadron in South East Asia Command Theatre of Operations being officially credited with over 100 enemy aircraft destroyed and a further 150 probables and damaged.
An entertaining and very readable squadron history written by someone who was there.  A great collection of signatures from the book launch including the rare Battle of Britain signature of Jimmy Elsdon.