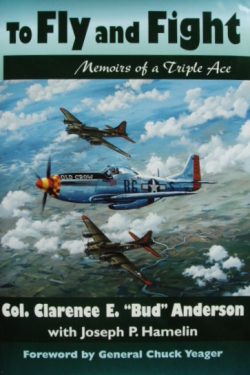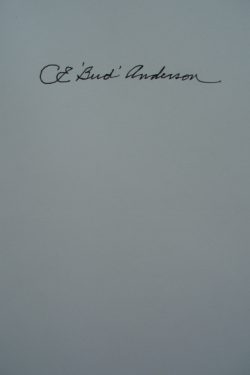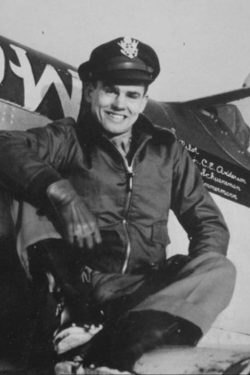 To FLY and FIGHT
Memoirs of America's last surviving Triple Ace
Signed by Colonel Bud Anderson
Signed on the Front End Paper by
Colonel Bud Anderson

Presidio Edition, 1999.  306 pages and well illustrated with photos
Mint condition hardback book and DJ.  Clean, bright and tight.  As new and unread.
To Fly and Fight is the story of a boy who grew up living his dream. During World War II Anderson flew with Chuck Yeager in the famed 357th Squadron where he became a triple ace in his Mustang 'Old Crow'. Following World War II, Anderson became a test pilot and later commanded jet fighter squadrons in South Korea and Okinawa. Then, in 1970, at an age when most pilots have long-since retired, Anderson flew combat strikes over Vietnam as a Wing Commander in F-105s.
Chuck Yeager wrote the foreword to this book and from the mouth of one of the most famous pilots of all time his comment about Anderson is one heck of an accolade; "In an airplane, the guy was a mongoose ~ the best fighter pilot that I ever saw" .
50 years after the end of WWII, Anderson and Yeager took to the skies together again in P51 Mustangs painted in their wartime colours ~ Old Crow and Glamorous Glen.
A very entertaining flying memoir with a great signature.