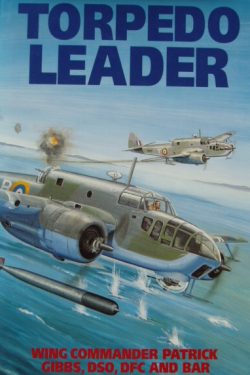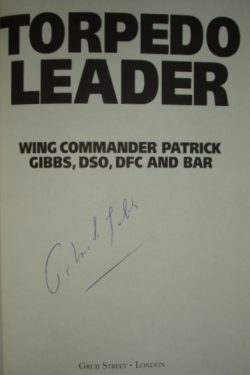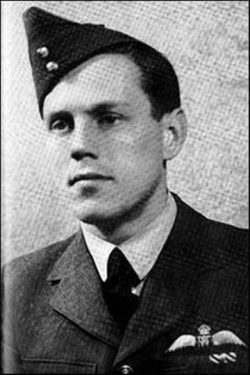 TORPEDO LEADER
The autobiography of Wing Commander Patrick Gibbs DSO DFC*
Signed by Wing Commander Patrick Gibbs
Signed by Patrick Gibbs on the title page
Grub Street First Edition 1992.  206 pages and well illustrated with photographs.
Mint condition hardback book and dustjacket. Clean, tight & bright. Feels unread.
Written during the war as a sequel to his classic 'Not Peace, but a Sword' and published for the first time in 1992, this is a valuable first-hand and very personal story. Beginning with the authors' frustrations as a Staff Officer in Cairo it then concentrates on his triumphs and disasters as a Beaufort Flight Commander on anti-shipping operations from Malta in the crucial summer of 1942 which won him a DSO and a bar to his DFC. His book also gives new insight into the often haphazard way in which war was waged in the Mediterranean, the daily dangers, the inevitable losses.
Gibb's contribution was immense.  Laddie Lucas wrote: 'there were few operational efforts in WWII to compare with it.  There is not the least doubt that the success of his strike operation had a material effect upon the fortunes of our 8th Army in the Desert and the outcome of Alamein'.
Gibbs had a talent for writing and after the war became a journalist with the Daily Telegraph.  Hence this is an especially well written and engaging account of one of the less glamorous but extremely dangerous aspects of the air war.  A gripping signed aviation book.