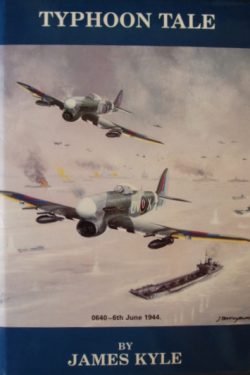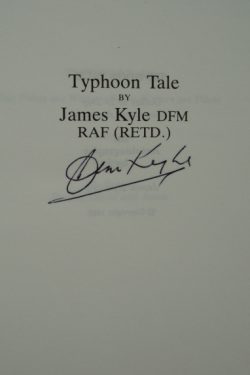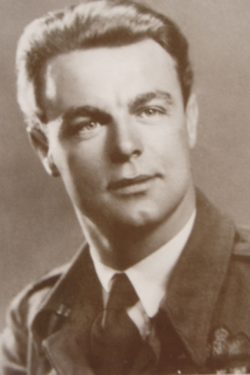 TYPHOON TALE
The autobiography of James Kyle DFM
Signed by James Kyle DFM
Signed by James Kyle on the title page
Published by Biggar & Co. First edition 1989.  187 pages and well illustrated with photos.
A Fine condition hardback book and dustjacket. It is clean, tight, bright and feels unread. Practically new.
A very readable account of the author's experiences of the rigours and demands of pilot training, to the harsh realities of life as a fighter-bomber pilot flying the mighty Hawker Typhoon with 197 Squadron, before, during and after D Day. His view of life, first as a Sergeant Pilot and then as a Pilot Officer, in the incredibly dangerous and demanding envionment of low level ground attack is enthralling. 
This is a very nice signed copy of the scarce hardback edition of this book.