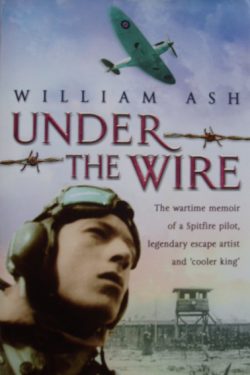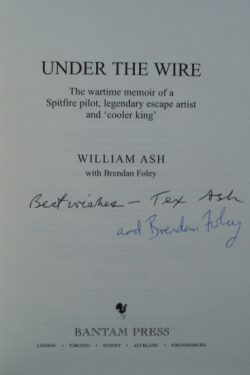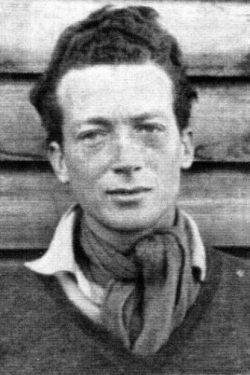 UNDER the WIRE
Spitfire Pilot, Escape Artist and 'Cooler King'
Signed by William 'Tex' Ash MBE
Sold
Signed by Tex Ash and co-author Brendan Foley
Bantam Press. First edition, first printing 2005.    292 pages with lots of photographs .
Very Fine condition hardback book and dustjacket. Practically as new and feels unread.
Tex Ash, an American who joined the RCAF, flew Spitfires  with 411 Squadron until he was shot down in March 1942.  He crash landed and was hidden by Resistance fighters only to be captured in Paris by the Gestapo.  Becoming a reluctant POW, over the next three years he made more than a dozen escapes from camps in Germany, Poland and Lithuania. These were years of extraordinary hardship, frustration and brutality – each time he was recaptured his punishment was a long spell in 'the cooler' – and Steve McQueen's character in 'The Great Escape' was based on men such as Ash.
From its honest, funny and exciting reflections on life in wartime Britain, to the vivid compelling, sometimes poignant recollections as a POW, this book is more than another memoir.  It stands as attribute to the bravery and resolve, not only of Bill Ash but of an entire generation. Bill died in 2014 aged 96 and a biography of him titled 'The Cooler King' written by Patrick Bishop was published the following year.
An excellent modern POW memoir written and signed by a truly inspiring and amazing man.