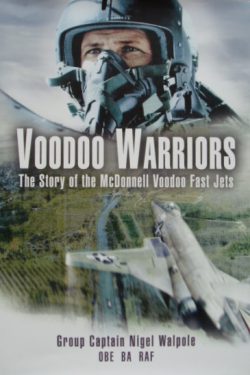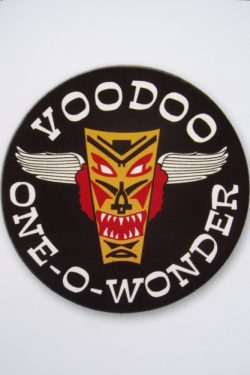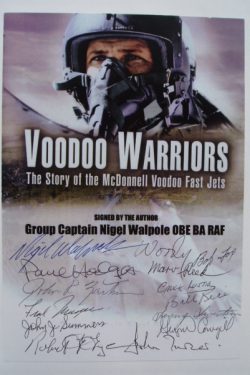 VOODOO WARRIORS
The Story of the McDonnell F-101 Voodoo Jets
Multi-Signed by Voodoo Aircrew
Special pictorial bookplate signed by author Group Captain Nigel Walpole OBE,
Major General Paul H Hodges USAF who wrote the foreword
and 12 Voodoo aircrew, most of whom feature in the book
Pen & Sword First edition 2007.  320 pages and crammed full of photographs, many in colour, with 12 pages of colour aircraft profiles
Fine condition hardback book and dustjacket. Clean, tight and bright. Practically as new.
During the mid-1950s the United States Air Force was given its most powerful single-seat, two-engine fighter to date. The Voodoo would be deployed before the end of that decade in the tactical nuclear bomber and tactical reconnaissance roles world-wide, and in homeland defence with the two-seat, all-weather variant. In December 1957 it took the World Air Speed Record to Mach 1.6
This book looks at the evolution of the original design and its introduction into service. Chapters cover operations in Korea, Vietnam, the Cuban Crisis and in Europe during the Cold War years. Many first-hand accounts from pilots are included and the author's own experiences as an RAF Exchange Pilot with the USAF in 1960/61 when he flew some 400 hours on the F-101 give fascinating insight.
The Voodoo was an elegant, mean-looking fighting machine that epitomised fast flying in the fifties and sixties. It continues to be a revered aeroplane by all who flew it and maintained it.
This is a lavishly produced book on a fabulous and often overlooked aircraft, enhanced by a very collectable set of signatures.