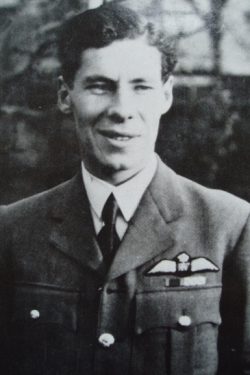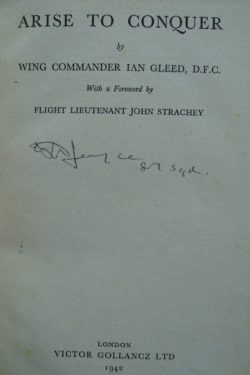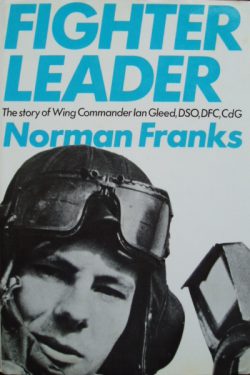 Wing Commander IAN GLEED
Two books telling the story of Ian 'Widge' Gleed'
Two books telling the story of Wing Commander Ian Gleed DSO DFC
'Arise to Conquer' 

by Ian Gleed
signed by 'Dimmy' Joyce on the title page
Victor Gollancz First edition 1942 . 111 pages and well illustrated with photographs.
Very Good condition hardback book but no dustjacket.
One of the classic wartime published RAF fighter pilot autobiographies, 'Widge' Gleed's account of the frantic fighting with 87 Squadron during the Battle of France and then the long, hard days of the Battle of Britain makes for gripping reading.
'Dimmy' Joyce was a Hurricane pilot with 87 Squadron in France, being shot down and seriously injured in May 1940 and was evacuated to England.
'Fighter Leader' 

by Norman Franks
William Kimber First edition 1978.  207 pages and well illustrated with photographs.
Fine condition hardback book in a Fine condition, unclipped dustjacket.  A superb copy of this book.
A well written biography of Ian Gleed, including his early life and his RAF service through to his death in Tunisia in April 1943.  A great complement to Gleed's own book.