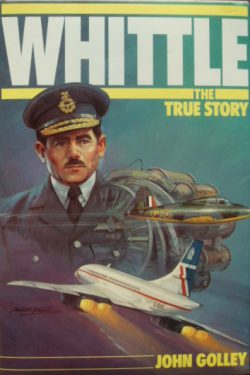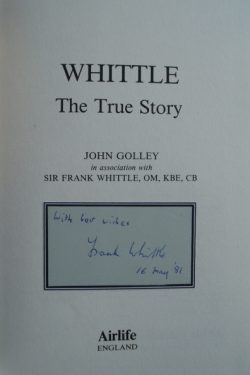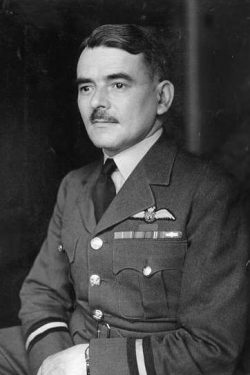 WHITTLE ~ The True Story
The Biography of Sir Frank Whittle OM KBE CB
Signed by Sir Frank Whittle
Signature of Sir Frank Whittle on the title page
With best wishes
Frank Whittle
16 May '81
Also, flat-signed by Captain Eric Brown on the half-title page
Airlife Publishing. First edition, 1987.    272 pages and well-illustrated with photograph
Fine condition hardback book and dustjacket. The book is clean, bright and tight and feels unread.  It looks very smart in its protective cover. Practically new – a superb copy.
The biography of one of Britain's greatest engineers from his early days as an RAF pilot to his invention which revolutionised aviation and his shoddy treatment by the 'Men from the Ministry'. 
This definitive book is the result of much research and collaboration between the inventor and his biographers.  With the benefit of hindsight and free from official gagging, this book reveals the excitement of new discovery and years of struggle against official bureaucracy and industrial skulduggery.
Captain Eric Brown was one of a handful of pilots to fly the E28 and his flight test report is referenced on pages 188-9.
This is a first edition in great condition with a superb, dated signature.