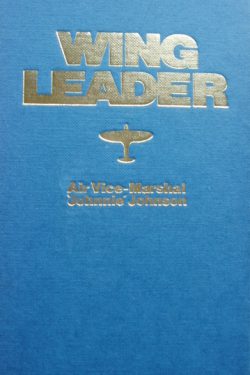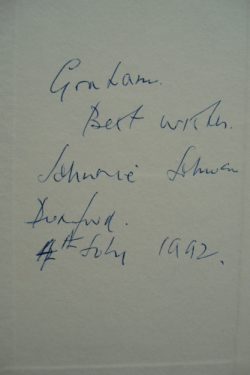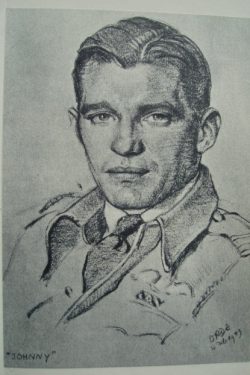 WING LEADER
By Group Captain JE 'Johnnie' Johnson DSO**DFC*
Signed by Johnnie Johnson
Inscribed, signed and dated by 'Johnnie' Johnson  on the inside front cover
Goodall Publications revised edition, 1990. 320 pages.  Goodhall published this book as a paperback but also produced a number of hardbound copies (not for sale) with gold embossed titles and blue/white headbands and it appears that JEJ had a supply of these books to use.
Very Good condition hardback book in clean blue boards with gilt titles.  An Orde portrait of JEJ has been mounted on the front end paper. The book was published without a dustjacket, but a reproduction based on the original first edition is provided with the book to protect it and make it look smart on the bookshelf.
The classic autobiography of the official top scoring allied fighter pilot of WWII with 38 accredited victories needs no further introduction
Click picture to enter gallery…..