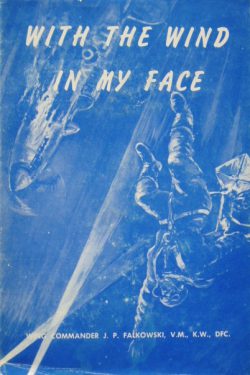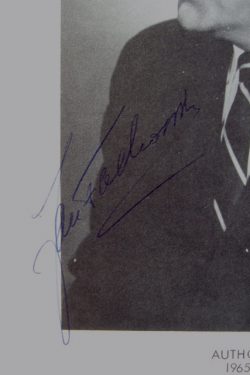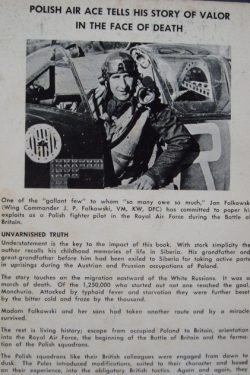 WITH the WIND in my FACE
The Story of a Polish Fighter Pilot in the RAF
Signed by Wing Commander Jan Falkowski VM KW DFC
Sold
Signed by Jan Falkowski on the frontispiece photograph
Canada Yearbook Services Ltd. First edition 1965.  166 pages and well illustrated with photographs.
Very Good condition hardback book with blue pictorial covers and Very Good condition dustjacket. Clean and tight. A lovely copy. 
A pilot in the Polish Air Force, Jan Falkowski escaped to Britain and flew with 32 Squadron during the Battle of Britain.  In 1941, he moved to 315 Polish Squadron, shooting down one of the first Focke Wulf 190s and later took command of the famous 303 Squadron.  He was the Peterhead Wing Leader and late in the war was captured and then escaped after being shot down on a sweep over Europe.  
An excellent and scarce signed Battle of Britain autobiography, especially in this condition.