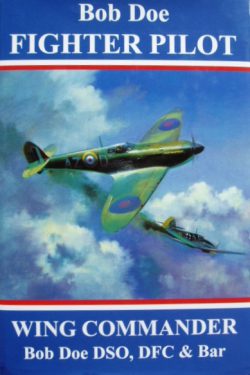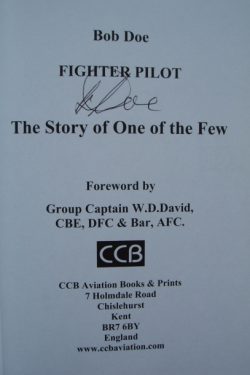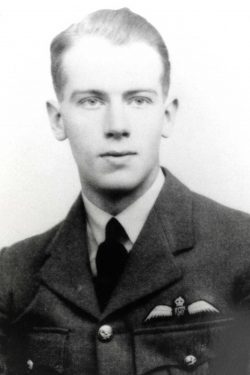 Bob Doe ~ FIGHTER PILOT
The Story of One of The Few
Signed by Wing Commander Bob Doe DSO DFC*
Signed by Bob Doe on the title page
CCB Associates Revised edition 2004.   130 pages and well illustrated with photographs
Very Fine condition book and dustjacket. Clean, bright and tight. An immaculate, unread copy.
In June 1940, at the age of twenty, Bob Doe believed himself to be the worst pilot in his squadron.  Just three months later he was a decorated hero of the Battle of Britain having shot down fourteen enemy aircraft flying both Hurricanes and Spitfires.
The autobiography of Wing Commander Bob Doe, the third highest scoring Battle of Britain pilot. Much-admired but always modest, Doe never considered himself a hero, saying that he had been "just doing my duty" but his book tells how in just eight weeks he had risen from being his squadron's junior pilot to a flight commander with at least 14 victories and his success later in the war when for his service with the Indian Air Force he was awarded a DSO for his "inspiring leadership and unconquerable spirit and great devotion to duty".
A superb signed book for a Battle of Britain library.