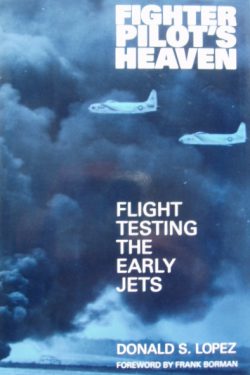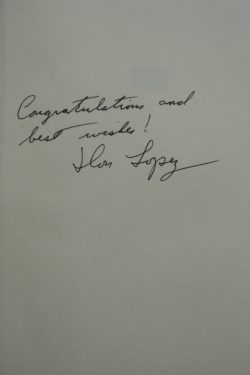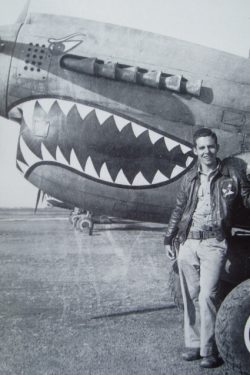 FIGHTER PILOT's HEAVEN
Flight Testing the Early Jets
Signed by Colonel Donald S Lopez
Signed by Colonel Don Lopez on the front end paper
Smithsonian Institution Press First edition 1995. 223 pages and well illustrated with photographs.
Fine condition hardback book in two-tone black/blue boards with gilt titles and a Fine condition dustjacket. As new.
'Fighter Pilot's Heaven' presents the dramatic inside story of the American military's transition into the jet age, as told by a flyer whose life depended on its success. With colourful anecdotes about fellow pilots as well as precise technical information, Donald S. Lopez describes how it was to be "behind the stick" as a test pilot from 1945 to 1950, when the U.S. military was shifting from war to peacetime operations and from propeller to jet aircraft.
An ace pilot who had served with Gen. Claire Chennault's Flying Tiger Fighter Group, Lopez was assigned at the close of World War II to the elite Proof Test Group of the Air Proving Ground Command. Located at Eglin Field (later Eglin Air Force Base) in Florida, the group determined the operational suitability of Air Force weapons systems and aircraft and tested the first operational jet, the P-80 Shooting Star. Jet fighters required new techniques, tactics, and weaponry. Lopez recounts historic test flights in the P-59, P-80, and P-84, among other planes, describing complex combat manoeuvres, hair-raising landings in unusual positions, and disastrous crashes and near crashes. This memoir is peppered with lively accounts of many pilots and their colleagues, revealing how airmen coped with both exhilarating successes and sometimes tragic failures.
Don Lopez had a distinguished post air force career as a Director of the Aeronautics department of the Smithsonian National Air & Space Museum and wrote several books including his experiences with the Flying Tigers ~ 'Into the Teeth of the Tiger'.
An interesting read about a fascinating period in aviation history!