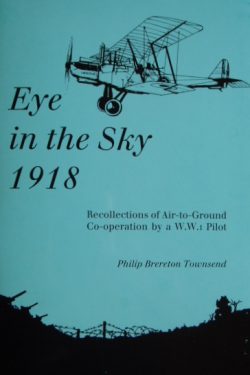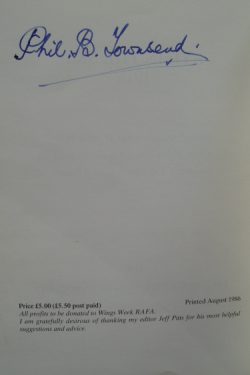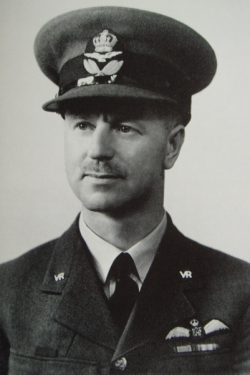 EYE in the SKY 1918
Recollections of Air-to-Ground Co-operation by a WW1 Pilot
Signed by Lt. Philip Townsend
Signed by Lieutenant Philip Brereton Townsend

Privately published 1986.  40 pages and well illustrated with photos and documents
Very Good Condition card cover book with just a few light marks to the front cover. Inside is pristine.
Having spent 18 months on active service in France as a stretcher bearer, the author volunteered for the RFC and after training joined 12 Squadron on Artillery and Infantry Co-operation duties in RE8 aircraft.
Not much has been written about this aspect of the air war so this booklet, besides being an entertaining a memoir, contains much valuable information concerning the planning and conduct of these operations.
A nice addition to a WW1 collection.