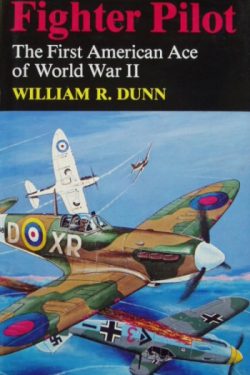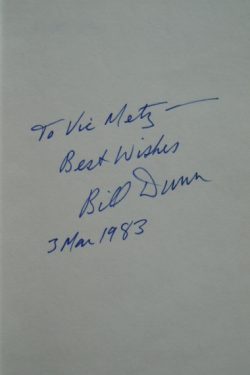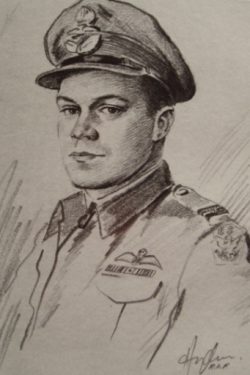 FIGHTER PILOT
The First American Ace of World War II
Signed by Colonel William R Dunn
 

Inscribed, signed and dated by

William 'Bill' Dunn on the front end paper
Published by The University Press of Kentucky. First edition 1982.  234 pages and well illustrated with photographs.
A Fine condition hardback book in blue boards. Clean, bright, tight and unmarked. Fine condition dustjacket in protective wrapper. A first class copy in all respects and nearly as new.  Comes with some relevant newspaper cuttings.
Within a week of Britain declaring war on Germany in 1939, William Dunn, a young American, volunteered for the Canadian Army and was sent to the UK. He managed to get a transfer into the RAF and joining 71 Eagle Squadron, became the first American Ace of the war. His distinguished career continued for 38 years of military service, including Vietnam. A fascinating, well written account of life in the RAF from an American perspective from a real larger than life character. Being an aviation artist, Bill also painted the artwork for the cover of the book!
Douglas Bader reviewed the book and wrote:
'A perfectly splendid book. An excellent account of the flyer's experience in World War II'. 
A scarce signed Eagle Squadron book rarely found outside the USA.