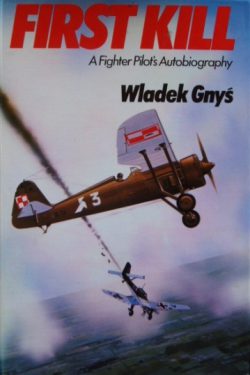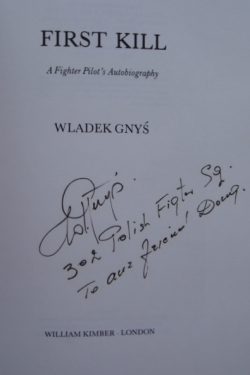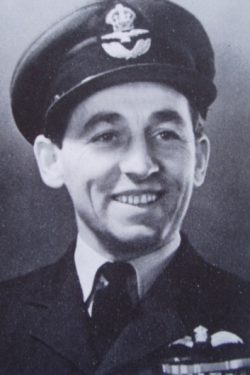 FIRST KILL
A Fighter Pilot's Autobiography
Signed by Wladek Gnys
Inscribed & signed on the title page by 
Squadron Leader W

ladek Gnys DFC
302 Polish Fighter Sq.
also signed by co-author Barbara Gnys
under her portrait photo on page 137 
William Kimber First edition 1981.  208 pages and well illustrated with photos.
Near Fine condition hardback book with Fine condition unclipped dustjacket.  Clean, bright and tight. There is some light creasing to the bottom corner of the last dozen pages but this is only noticeable when the book is open at those pages. Otherwise it is a lovely fresh copy of this scarce Kimber title.
As the German army crossed the border into Poland in September 1939 precipitating WWII, Gnys was a fighter pilot flying antiquated PZL aircraft against the modern might of the Luftwaffe.  He is credited with the first 'kill' of WWII on 1st September 1939.
After the collapse of Poland he escaped first to France, flying with the Armée de l'Air and then to England where he joined the RAF in time for the Battle of Britain. He flew with 302 Squadron as part of Douglas Bader's Duxford Wing and later commanded 317 Squadron until he was shot down over France after D-Day. He escaped yet again and returned to England. He had married Barbara, an English girl in May 1941, and after the war they emigrated to Canada where they lived until Gnys died in 2000.
A very scarce signed Battle of Britain memoir for any Battle of Britain library.