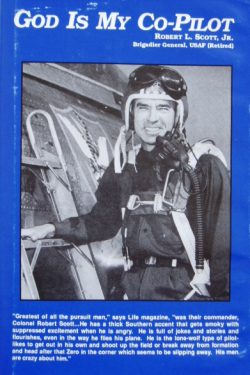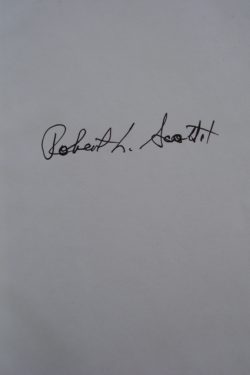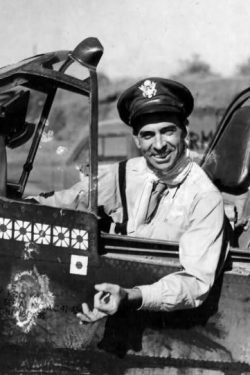 GOD is my Co-PILOT
The autobiography of a 'Flying Tiger'
Signed by Brigadier General Robert L Scott Jr
Signed on the front end paper by
Robert L Scott
Buckeye Aviation Book Company revised edition 1989. 277 pages and well illustrated with photographs
Fine condition hardback book and dustjacket. Clean, tight and bright.
This is the autobiography of an ace fighter pilot who had one of the most outstanding careers in American military aviation history.  After Pearl Harbor, by a rather unusual route, Scott became group commander of General Chennault's air fighter forces, the A.V.G. "Flying Tigers" flying against the overwhelmingly large Japanese Air Force over Burma and China in Curtiss P-40 Tomahawk fighters. During his combat time in Burma, he managed to fly over Mt. Everest in his fighter, accomplishing an historic flight over the highest mountain in the world. He recorded the event in this book and his story was told in a film also called 'God is my Co-pilot' produced in Hollywood in 1945, starring Dennis Morgan and Dane Clark. Scott instantly became a world-wide celebrity bringing attention upon himself and the now legendary "Flying Tigers".
Robert Scott, who died in 2006, flew 388 combat missions in 925 hours from July 1942 to October 1943, shooting down 13 enemy aircraft to become one of the earliest aces of the war.  For his combat record against the enemy, Scott received two Silver Stars, three Distinguished Flying Crosses and three Air Medals.
This is a classic book, originally published in 1943 and deserves a place in any aviation library.