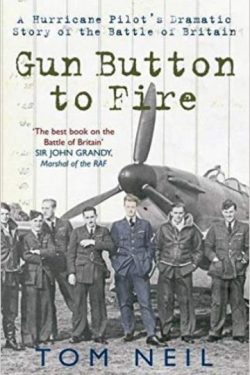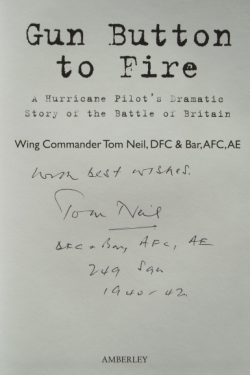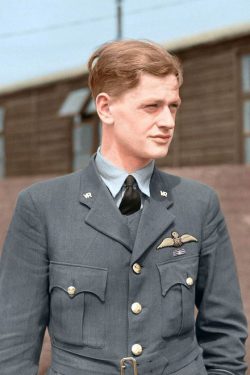 GUN BUTTON to FIRE
A Hurricane Pilot's Dramatic Story of the Battle of Britain
Signed by Tom Neil
Signed by Wing Commander Tom Neil on the title page
With best wishes
Tom Neil
DFC + Bar, AFC, AE
249 Squadron
1940-42
Amberley Revised Edition 2010. 270 pages and lots of photos + appendix reproduction of Tom's logbook entries from Jul – Nov 1940
Very Fine condition hardback book and dustjacket. Clean, bright and tight. As new.
This is a fighter pilot's story of eight memorable months from May to December 1940.  When the Germans invaded France, Tom Neil aged nineteen, fresh from training, had just been posted to 249 Squadron and was immediately thrust into the maelstrom.  By the end of the year he had shot down 13 enemy aircraft, seen many of his friends killed or injured and was himself a wary and accomplished fighter pilot.
A nicely signed copy of a great Battle of Britain memoir.