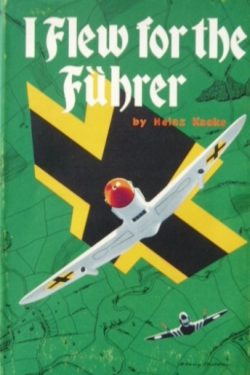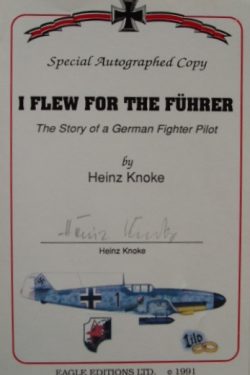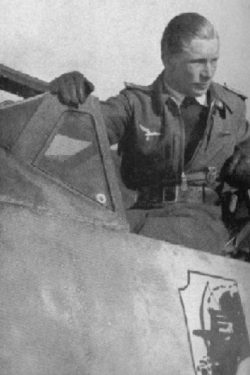 I FLEW For The FUHRER
The Story of a German Fighter Pilot
Signed by Hauptmann Heinz Knoke
Pictorial Bookplate signed by Heinz Knoke in pencil
Evans Brothers First Edition, fourth impression September 1953. 187 pages plus 23 photos.
Very Good condition hardback book and a Very Good+ condition dustjacket. Clean, bright and tight.
Joining the German air force on the eve of the Second World War, Knoke fought throughout the conflict in a fighter squadron, eventually becoming the CO of a fighter wing.  In his 400 missions he shot down 52 Allied aircraft, including 19 American four-engine heavy bombers. He was shot down himself, and badly injured in the last weeks of the war. Since publication in the early 1950s these memoirs have never been out of print.
As a contrast to the many accounts of British and American air-war experiences, this first-hand record from the other side makes fascinating reading and comes with a scarce Heinz Knoke signature on a bookplate depicting his Me 109  'Lilo' from 5/JG11 in May 1943.