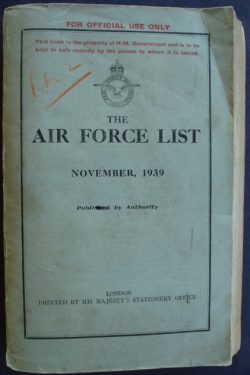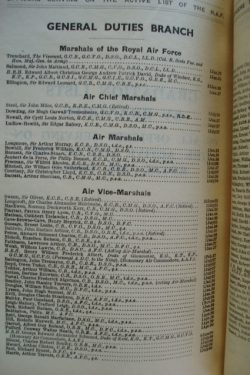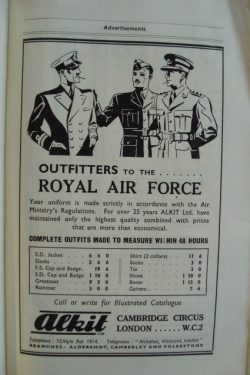 The AIR FORCE LIST ~ November 1939
Published by Authority
Original Publication
Published in 1939 by HMSO. Over 1000 pages including an alphabetical list of names with dates of seniority. It contains an interesting variety of advertisements for uniforms and other products.
A Good condition soft cover book which is securely bound. The book has a slope to it and a few creases and bumps but otherwise it is in a solid serviceable condition.
This is an original official Air Force List which is a fascinating snapshot of the RAF at the commencement of WWII.  It lists the commissioned officers and warrant officers of the RAF, RAuxAF, RAFVR and other related personnel . The whole work is referenced by a nominal index to make it easy to track down the details of individual officers.
During WWII, the classified official lists were often destroyed on receipt of the periodic updated version and consequently genuine early wartime editions are rare.  It is a invaluable book for reference and research purposes  as well as being an interesting piece of RAF memorabilia.