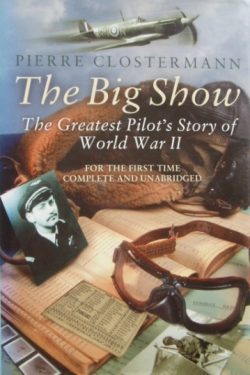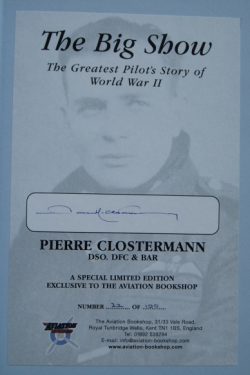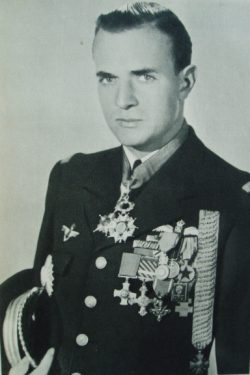 The BIG SHOW
The Greatest Pilot's Story of World War II
Signed by Pierre Clostermann DFC*
Limited edition bookplate 22/100 s

igned by

Pierre Clostermann
Weidenfeld & Nicolson. Updated edition 2004.   345 pages plus photographs
A Very Fine condition hardback book and dustjacket. Nearly as new. 
A magnificent pilot memoir based on a diary Clostermann kept throughout his war and this book has rightly become one of the classic accounts of the air war. Pierre Clostermann flew Spitfires and Tempests and survived over 420 operational sorties to become one of France's top aces, a politician and her most highly decorated citizen.
When the book was originally published shortly after the war, paper rationing meant that the book had to be heavily cut.  This updated edition has returned this classic first hand account of the air war to its original unabridged state.   As Clostermann explains in his new introduction to this 2004 edition: 'I was simply a survivor from the past with 'The Big Show' as my testimony, which is why I wanted the text of this new edition to remain unchanged, exactly as my notebooks of 1942-45 – including any errors about which I could not possibly have known at the time.  I have simply added all the previously unpublished pages from my notebooks, the ones that were omitted in 1947 due to a shortage of paper, bringing the new 'The Big Show' up to 350 pages.  The preface from 1947 is now to be found as an appendix at the back of this new complete edition'.
A superb book with a highly collectable signature.