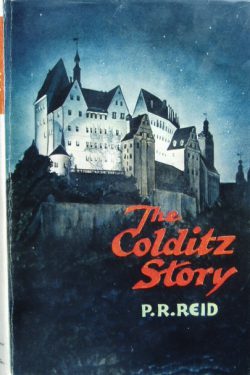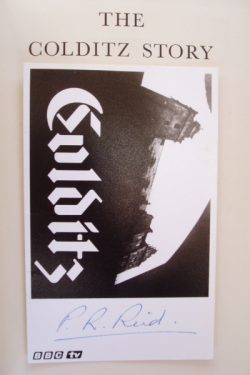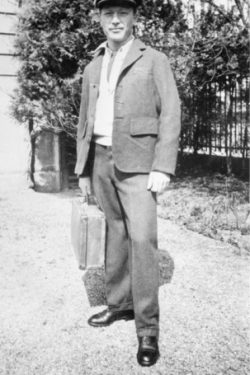 The COLDITZ STORY
The Story of Colditz Castle 1940 ~1942
Signed by Major Pat Reid MBE MC
BBC Colditz card double signed
by
Major P.R. 'Pat' Reid 
Published by Hodder & Stoughton. First edition, second impression July 1952 (first published in July 1952).  288 pages with illustrations by John Watton.
A Fine condition hardback book, clean and bright with no previous owner marks in a near Fine condition unclipped dustjacket.  A really smart first edition and the card from the TV series is laid in, not attached to the book
'The Colditz Story' tells of the author's early escape activities which qualified him for 'the bad boy's camp' and then this becomes a first hand account of the escape attempts from the fortress culminating in the author's own superb 'home run' in 1942.

The author Pat Reid, was the first British Escape Officer.  No one was better placed to write this incredible story.  The men imprisoned in Colditz; British, Dutch, Polish and French were an elite, the 'bad boys' who had a history of escaping from at least one POW camp and had been recaptured.  The seemingly impregnable medieval fortress built on a cliff edge, moated, wired, floodlit, with more guards than prisoners was the German's answer to these problem prisoners.  Yet there were over 300 escape attempts at Colditz in the four and a half years of its war history.
This is  probably the best of all the WWII POW escape stories and as such it is a very collectable classic book enhanced by the signed card from the renowned BBC TV series from 1972 for which Pat Reid served as Advisor.