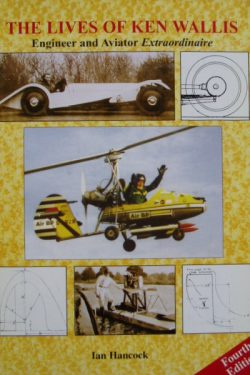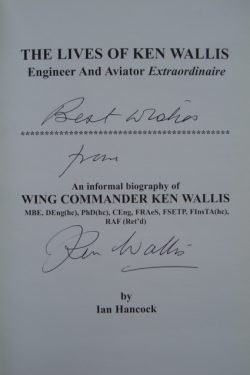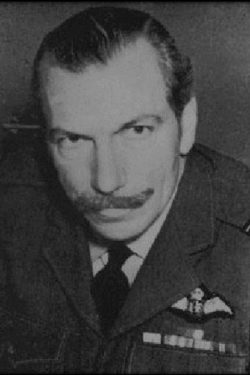 The LIVES of KEN WALLIS
Engineer & aviator extraordinaire
Signed by Wing Commander Ken Wallis
Signed by Wing Commander Ken Wallis
Norfolk & Suffolk Aviation Museum revised Fourth Edition 2007.  259 pages and well illustrated with photographs.
Mint condition card cover book. Clean, tight and unread. As new.
A biography of some of the famous 'lives' of Ken Wallis who was actively involved in aviation since the 1930s.  He was an RAF bomber pilot during WWII and designed and built motorcycles, speed boats, sports cars and autogyros.  He came to prominence after his 'Little Nellie' autogyro was used by James Bond and over a period of 30 years set 34 World Records including that of the Oldest Aviator to achieve a World Record (aged 82).
A very entertaining biography of a unique aviation character.