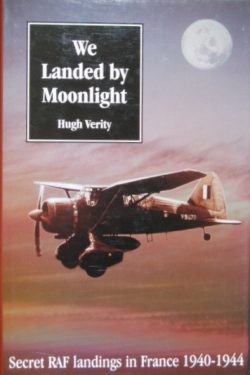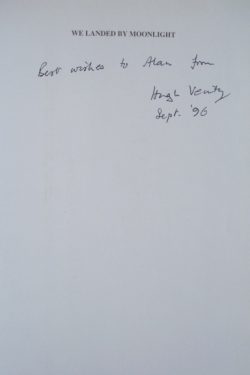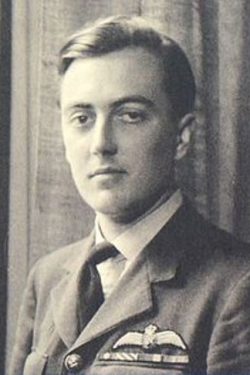 WE LANDED by MOONLIGHT
Secret RAF landings in France 1940 - 1944
Signed by Group Captain Hugh Verity DSO* DFC
Inscribed, signed & dated on the half title page by
Group Captain Hugh Verity DSO* DFC
Sept '96

Air Data Publications revised edition 1995.  256 pages including detailed appendices and photographs.
Fine condition hardback book. Clean, bright, tight and feels unread. Fine condition unclipped dustjacket.  A superb, practically new copy.
When most of mainland Europe was in the hands of the German army, the RAF flew small aircraft at night into occupied France where they landed and took off in total secrecy. These clandestine operations by the special duties squadrons supported the French Resistance and the SOE.
Hugh Verity commanded the Lysanders  of 161 (Special Duties) Squadron and flew many of these operations himself. It was a lonely, difficult and exacting job, first locating a single, isolated field at night deep into hostile territory without navigation equipment. Then landing to deposit or collect agents and returning to base avoiding detection. These operations were carried out in strictest secrecy and this book is the most comprehensive account of this 'secret war' written by a man who was awarded a double DSO and a DFC for his part in it.
First published in 1978, this completely revised edition includes new information on actual locations and identities of passengers, together with a mass of new material not previously available.
A fascinating book about SOE flying operations, written and signed by someone who was there.